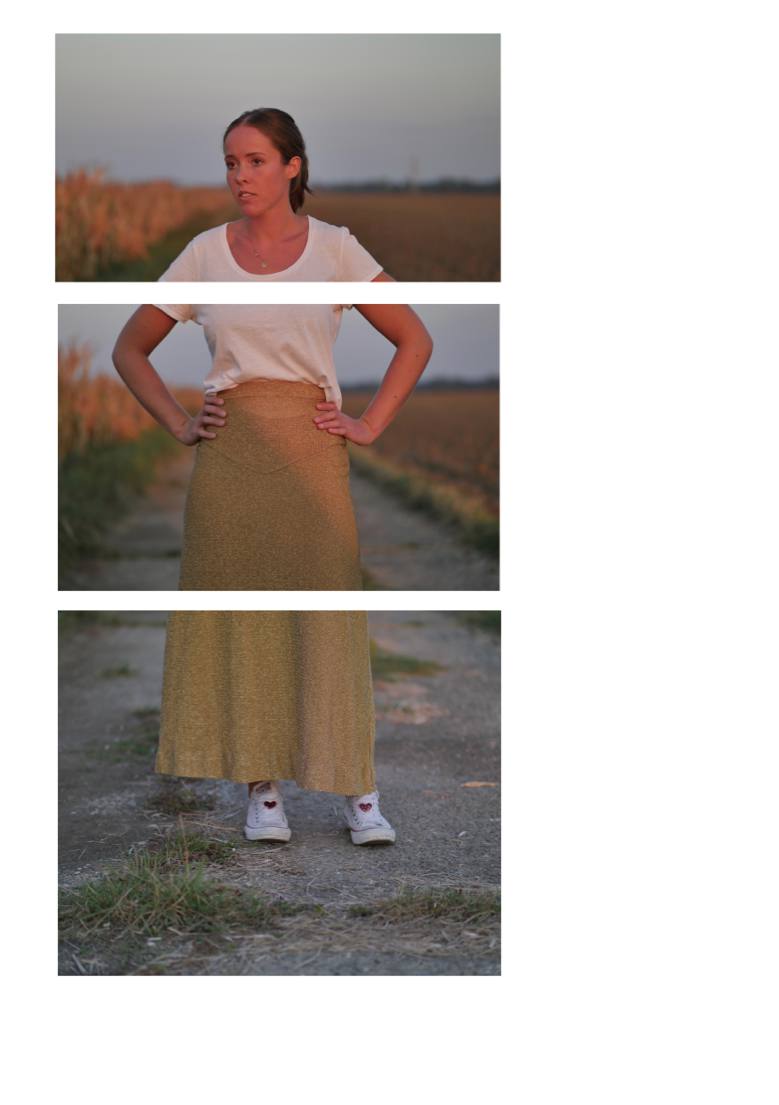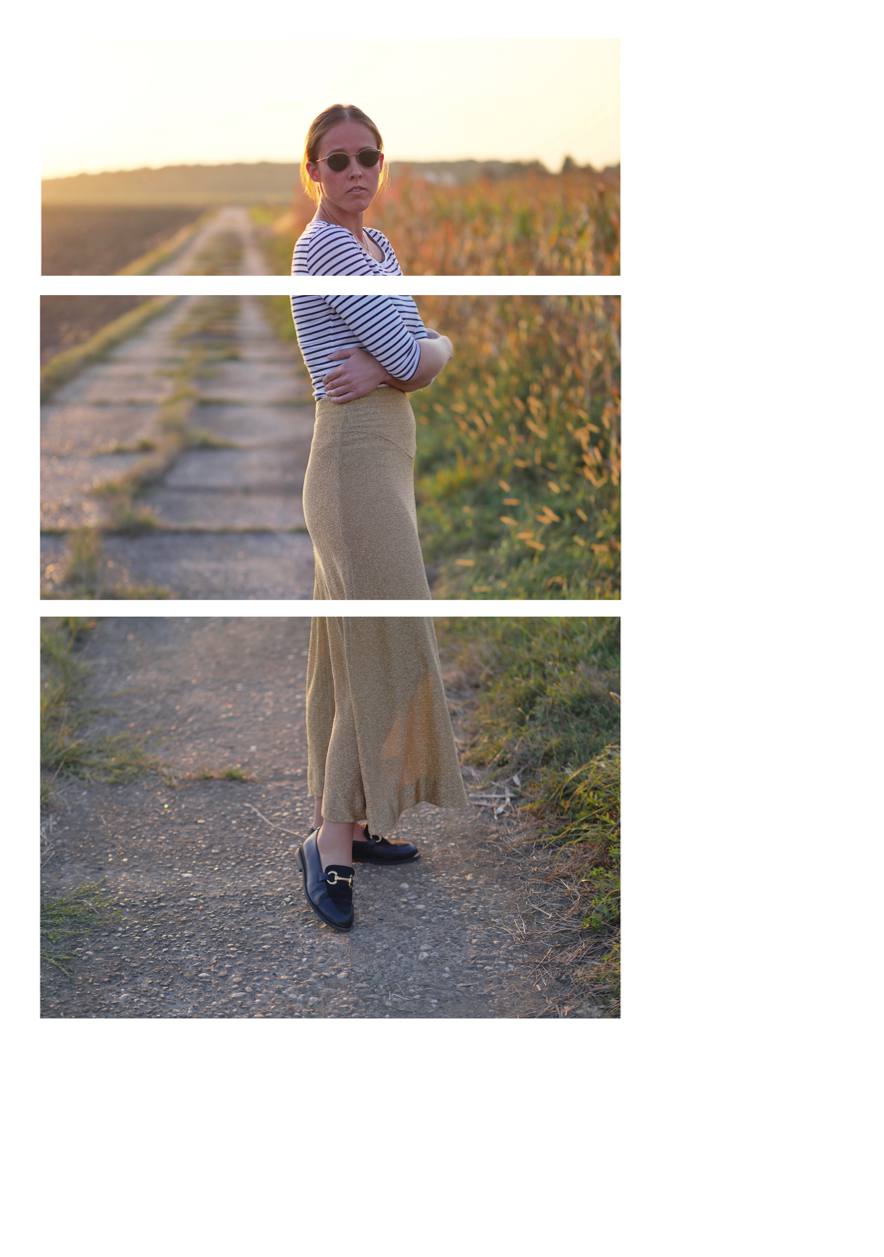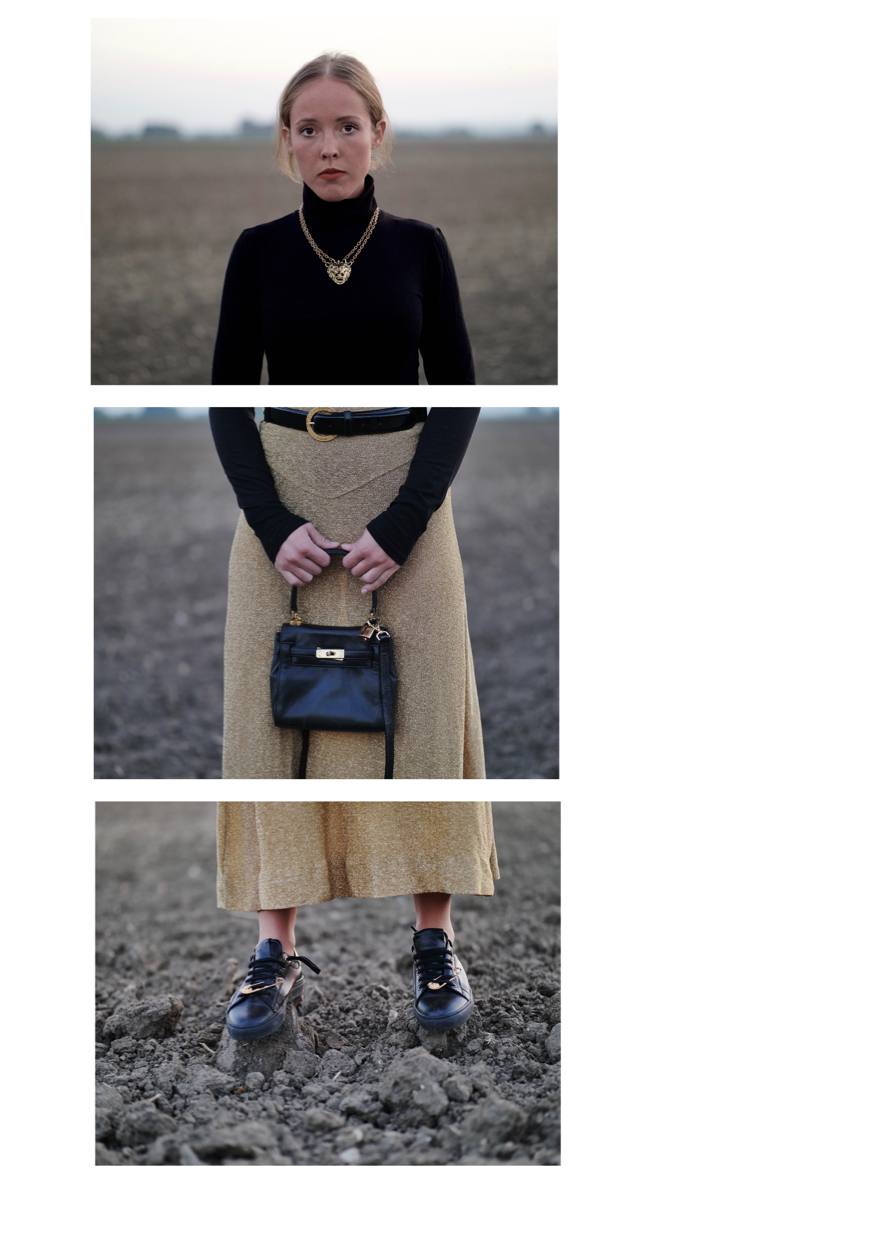 I recently found this gold sparkly vintage skirt from grandma hidden in my closet. In my opinion there's nothing better than finding a gem in your closet after you've forgotten about ist for years... . Luckily the skirt's length is wearable again, so I created three different styles to wear this special piece.
3 WAYS TO STYLE
A SPARKLY SKIRT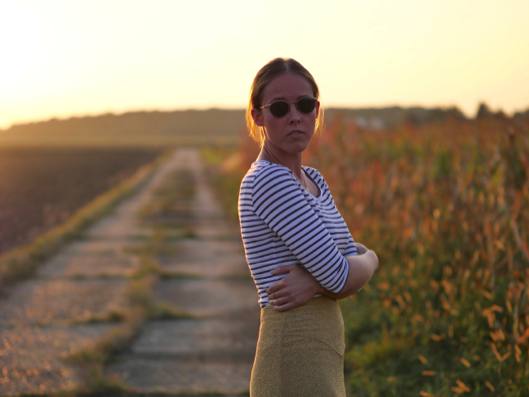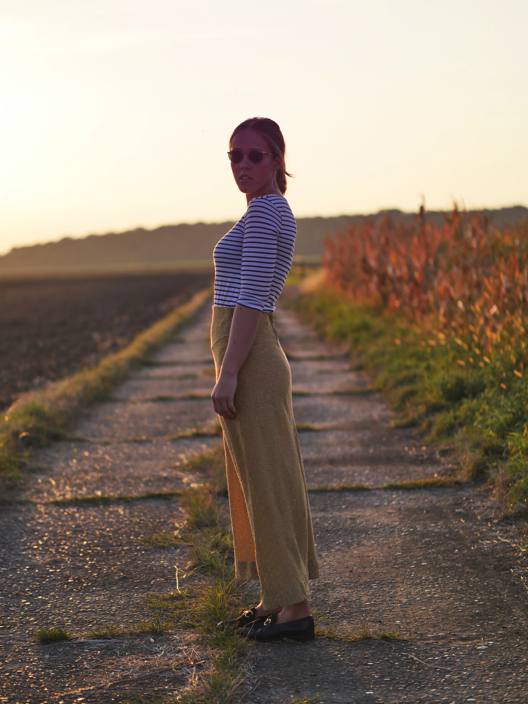 I don't know how you think about striped breton shirts, but for me they are always a great option to give a look a more 'casual' vibe. It downgrades a chic look, but not in a negative way. I would wear this look for a stroll in the city or a visit to the museum. Paired with Loafers this look is less casual than Look N°1.
// vintage skirt // vero moda striped shirt // fleamarket loafers
// charles chevignon sunnies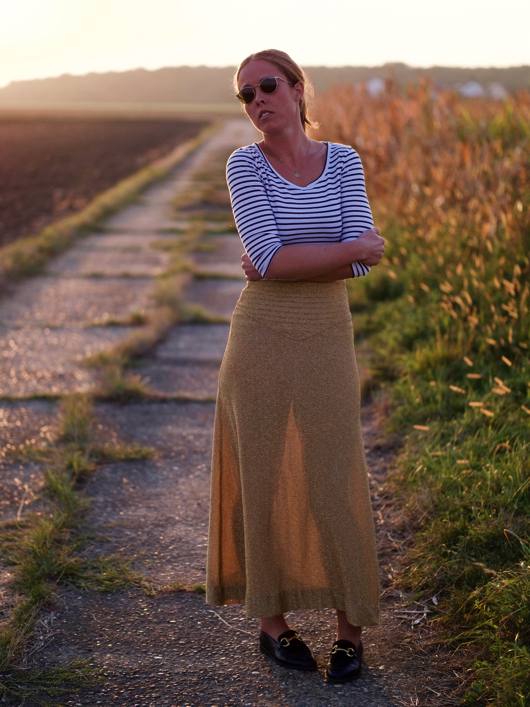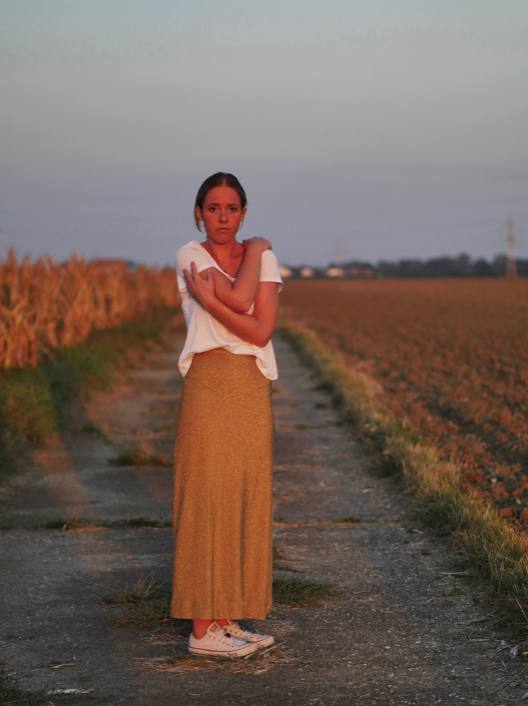 For the first style I decided to put the 'glamorous' characteristic of this skirt in a more casual and sporty context. I paired it with basic low converses and the well known white T-Shirt. I know I am not the first to discover the advantages of a good white shirt, but for conspicuous pieces as this skirt it's the perfect match.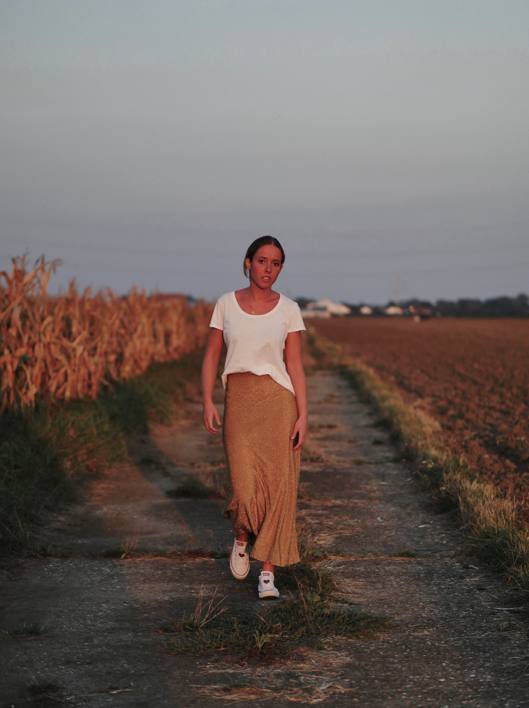 // vintage skirt // asos white shirt // converse sneakers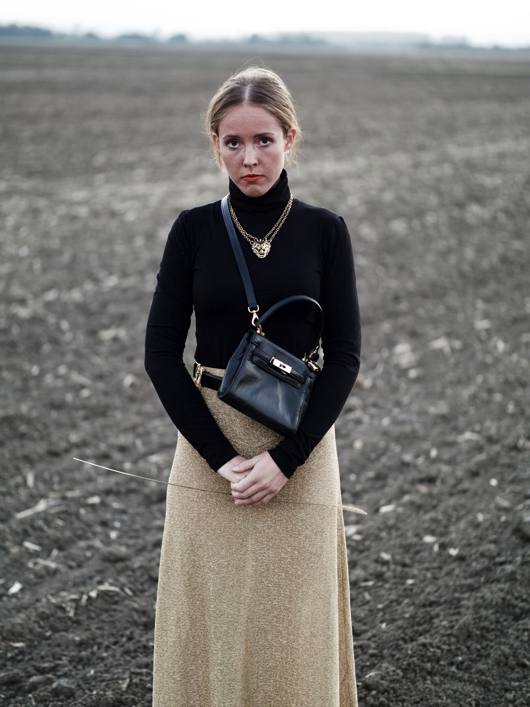 The last look is the 'more is more' kind of look. The colour scheme is very simple: black, gold a tiny bit of orange. For me a turtleneck is also a very important piece to any wardrobe. It is a great option for everyday but also a good piece to wear for the evening. Here I created a fashionable outfit for any events where you want to look a little bit mor glamorous or where you want to stand out. With even more vintage pieces like this patent leather belt and the small black bag in the 'Kelly' style. This bag is not a vintage Hermès, but I found it in a really small antiques shop and the quality is really really good. The fabrication of the stitches and the hardware are very well made and the leather is really soft. I don't know when the bag was produced, but it has no tag or name in it.
OK, the shoes are not vintage and neither they are chic, but the shooting location made sneakers a better option for this time, as I didn't want to sink in the mud with heels on. They are also an outlet find and with the black and gold I would also wear them for the evening.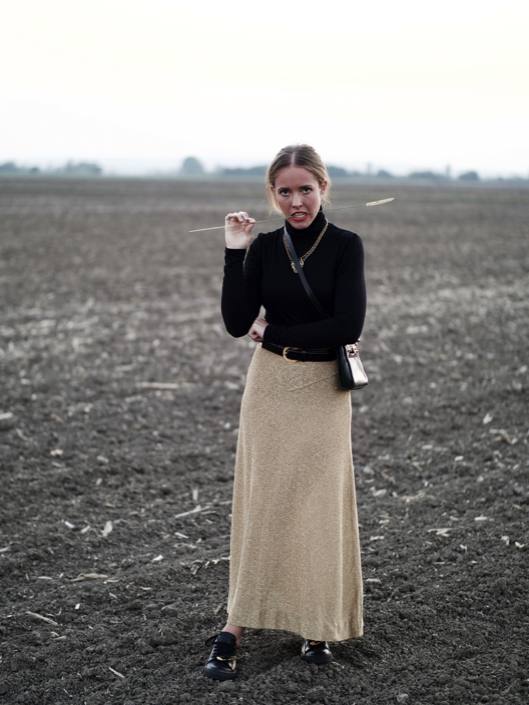 // vintage skirt // modström turtle neck // versace jeans sneakers
// antiques 'kelly-style'- bag // vintage belt // clinique lipstick