Today I created a casual everyday look. I love the combination of an oversized pullover with leather pants.
The whole outfit is made by myself. When I went to my local fabric shop, the lady told my about new Bouclé fabric they just received. Of course I went there for other fabrics but then I couldn't resist the bouclé ones.
My favorite was this multicoloured wool as it goes with many fall/winter colours as black, burgundy, khaki, brown and so on. If you look closer, there are also some neon and multicoloured threads, I love them so much!! The man made leather fabric was also an advice. The quality is really good, as it is really soft on the inside. I suppose it's fleece coated on the inside. Another reason for making leggins by yourself is the price. Usually you need to spend around 20/30€ for a nice pair. The fabric price is around 10€ per metre and I need less than that. So how good is the deal, please? I can highly suggest!
The shoes are last years's ankle boots from Zara. Or maybe they're even two years old. But I still love them! They're inspired by Acne's Jensen boots. Of course I wouldn't mind getting my hands on the original ones...
I hope you like the outfit!!
// DIY leather pants // DIY pullover
// ZARA ankle boots // KHAKI wool scarf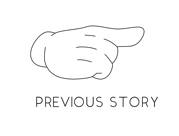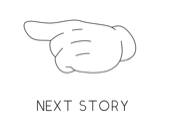 THANKYOU FOR READING MY STORY!!