Today, I have a total black look for you. I recently started making chains for sunnies or normal glasses. I first saw them on Man Repeller and my best friends told me about them. So I had to try different styles myself. Here is a simple black chain for my Valentinos. I love these sunnies! And the DIY is so simple! Right now I am working on making a DIY Tutorial on Youtube, showing how to make different chains.
Maybe last minute for christmas?
I don't know what you think, but for me a total black outfit makes me feel really comfortable and confident. Also having good basics in black is a must for me. I have this leather-biker-jacket for several years now and It's still one of my favorite jackets as it fits to most styles.
For chic looks it gives a casual-cool note and for daily outfits it makes them looke more dressed up.
I wore the leather pants in another post and talking about how I made them and why everyone should make them by themselves. See this story here.
Have a good tuesday [It's Nikolaus by the way] and enjoy the rest of the week, maybe we'll have some snow soon?
// CAMPUS biker jacket // DIY leather pants
// ZARA boots // TOPSHOP dress // VALENTINO sunglasses
//DIY sunnie chain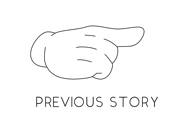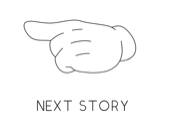 THANKYOU FOR READING MY STORY!!